Decreasing waste, increasing value and design opportunities: Porta aims to get the most out of every log
Australian timber manufacturer Porta has been in the timber industry for over 70 years. Porta prides themselves on being one of Australia's leading suppliers of timber products, mouldings and custom moulding services to the building, trade, commercial and home improvement sectors.
Leveraging their expertise in sustainable timber to source and provide aesthetically beautiful products for specifiers around Australia, they're also upping their sustainability game to ensure every log processed through their Tasmanian mill is utilized to its fullest capacity. As part of this process, their Bridgewater mill in Tasmania's south is currently undergoing a significant upgrade.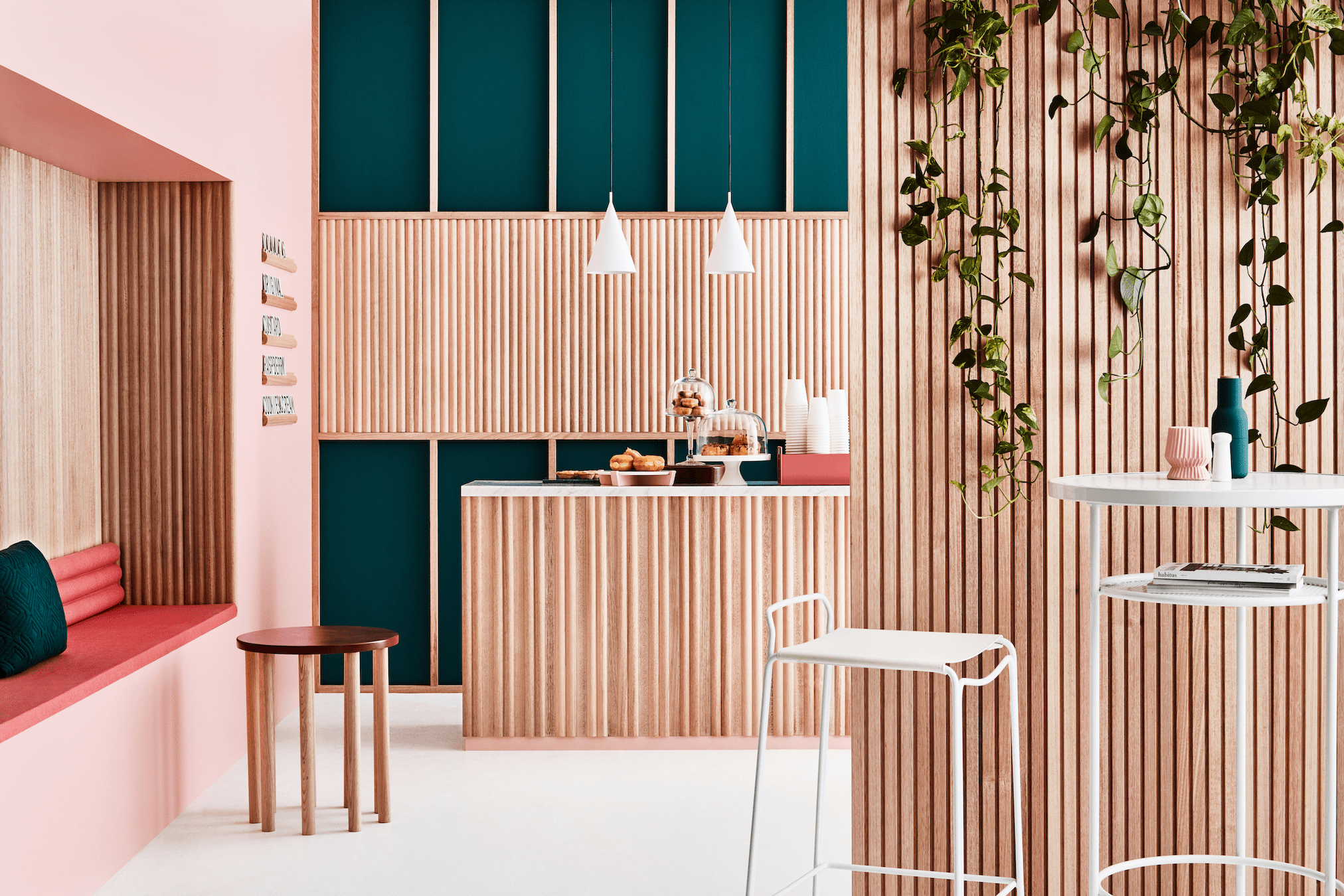 Maximizing utilization to operate above the industry standard
Porta is using the upgrade of their Bridgewater mill to increase the utilization of their timber allocation by adapting the way every log is milled, which will decrease the amount of waste produced. By improving cutting accuracy and grading of the timber, Porta aims to achieve the maximum utilization possible, and operate above industry average. Installations of a biomass energy plant and solar array will reduce their carbon footprint.
"Our new mill will also be a sustainably run operation, reducing waste by using solar energy for 40% of its power and biomass fuel initiatives. Waste is also reduced through using chips for biofuel. Our goal is to ensure Porta's new mill utilizes 100% of its waste," says Claire Greenwood, Project Specification Manager at Porta.
Zero waste leads to sustainable design principals
Greenwood explains that if timber sizes from their mill are more accurately cut and graded, the waste benefit also flows into the factory, reducing the waste from moulding their architectural range of timber products, such as the Porta Contours timber linings, handrails and new external cladding products. By–products like sawdust and woodchips will be upcycled to be used for everything from horse stables, landscaping and residential gardens, with more uses yet to be discovered.
"We are researching innovative timber designs to find new markets that utilize the waste materials; shorter lengths and lower grades, for architectural timber products. We are also educating the market about how this utilization of waste materials supports greater sustainability of our natural, and precious timber resource," says Greenwood.
Porta is also currently building a greater understanding of how to support this sustainable outlook by educating architects and designers on how their timber products are sourced and manufactured so that they can make an informed design choice when it comes to sustainable (certified timber) material selection.