Grandeur and a 5 Green Star Rating: Hydrowood Delivers
Salamanca Building is the new primary workplace of Tasmania's government agencies, including the Department of Premier and Cabinet. The architects, FJMT were tasked with achieving a 5 Green Star rating and creating a unique sense of identity for staff and visitors. FJMT wanted their interiors to mirror the beautiful Tasmanian landscape, and they wanted to create committee rooms that were apt for the grandeur of future proceedings. They chose Hydrowood, to be crafted into tables by talented local designer/makers, and they couldn't be happier with the result.
The centrepiece of the rooms are custom designed tables crafted by Tasmanian furniture desigern/makers Simon Ancher Studio and Matthew Prince. FJMT's Head of Interiors, Lina Sjögren, says the Hydrowood tables are designed with the gravitas of proceedings of the rooms in mind. At eight meters long and created with Huon Pine, Blackwood and Myrtle, the tables are quite simply masterpieces.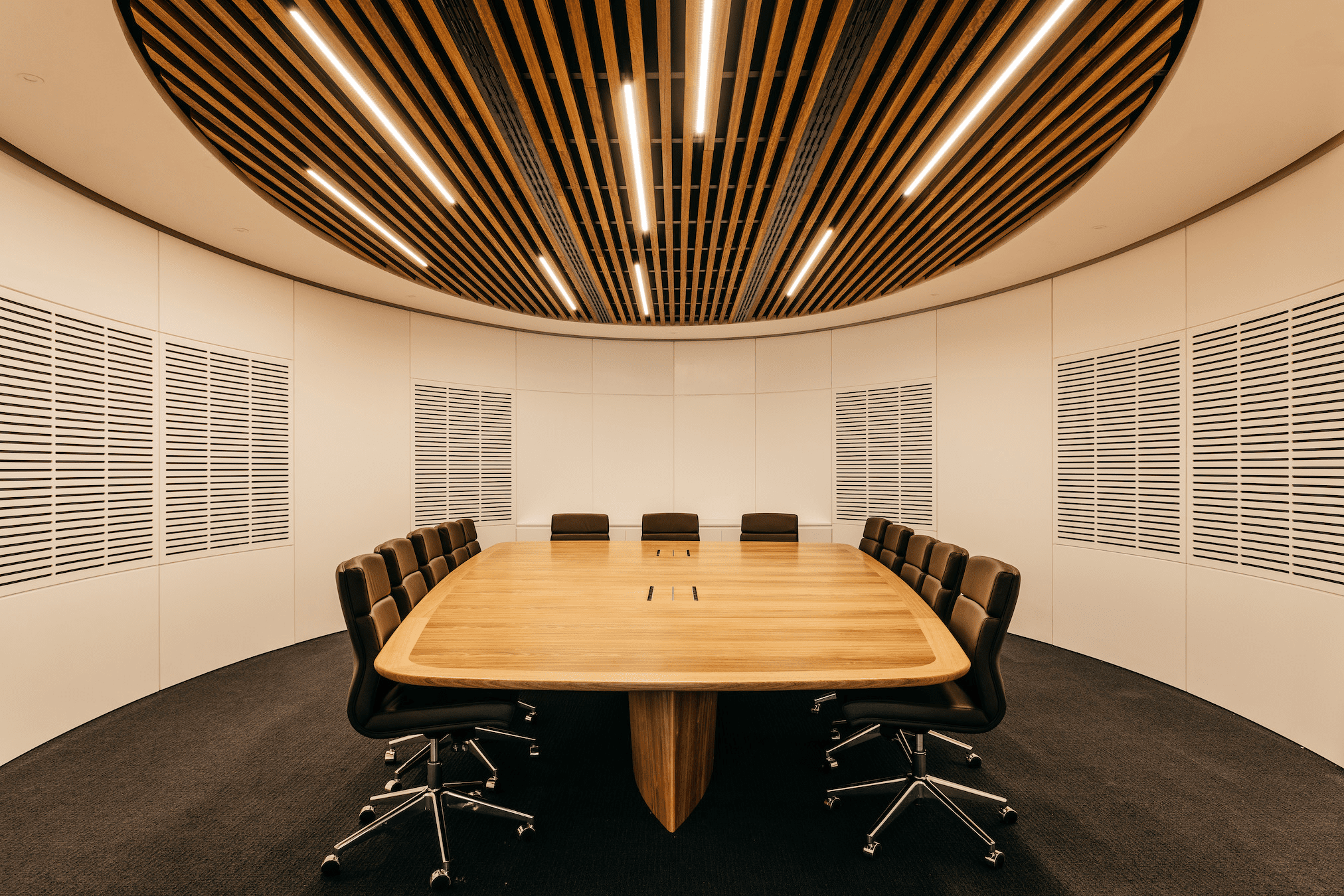 "We have had such great feedback on the development of the Salamanca Building, but particularly on the committee rooms. We were delighted with the appearance and tables in there. They are contemporary but timeless and will hopefully remain as they are for a very long time."
Sustainable materials
Using Hydrowood also assisted with achieving the 5 Green Star rating. Launched by the Green Building Council of Australia in 2003, Green Star is Australia's only national and voluntary rating system for buildings. Green Star certification is a formal process awarded by third party assessment.
With the Salamanca Building serving as a flagship in Tasmania for a 5 Green Star building, Hydrowood was selectively chosen for its beautiful natural qualities and also for its small carbon footprint. Director of Hydrowood, Andrew Morgan says that the use of Hydrowood contributed to the rating.
"The timber's unique attributes including its innovative underwater harvesting process can't be found in other timbers," says Andrew.
"Hydrowood is one of the world's first underwater forestry operations. For the timber to be harvested we utilize sonar technology to identify the trees and use custom harvesting machinery capable of going upside–down and underwater to harvest the trees."
The fact that timber is a renewable material that stores carbon is another positive.
"It is a given nowadays that you have to be responsible in your material choices, and it is important to us to use Australian grown timber as much as possible," says Lina Sjögren.
Timeless designs
For Simon Ancher and Matthew Prince, building furniture that stands the test of time, aesthetically and physically was a key consideration in the design process.
"I think we often look at the sustainability side of things in a simplistic way. For us, it's about designing objects that have a long life span," explains Simon.
"With my design practice, I design pieces based on their situation and what is the best fit for the scenario rather than chasing a trend of a style where that object might be out of vogue in 12 months' time, and for this project, that concept was crucial."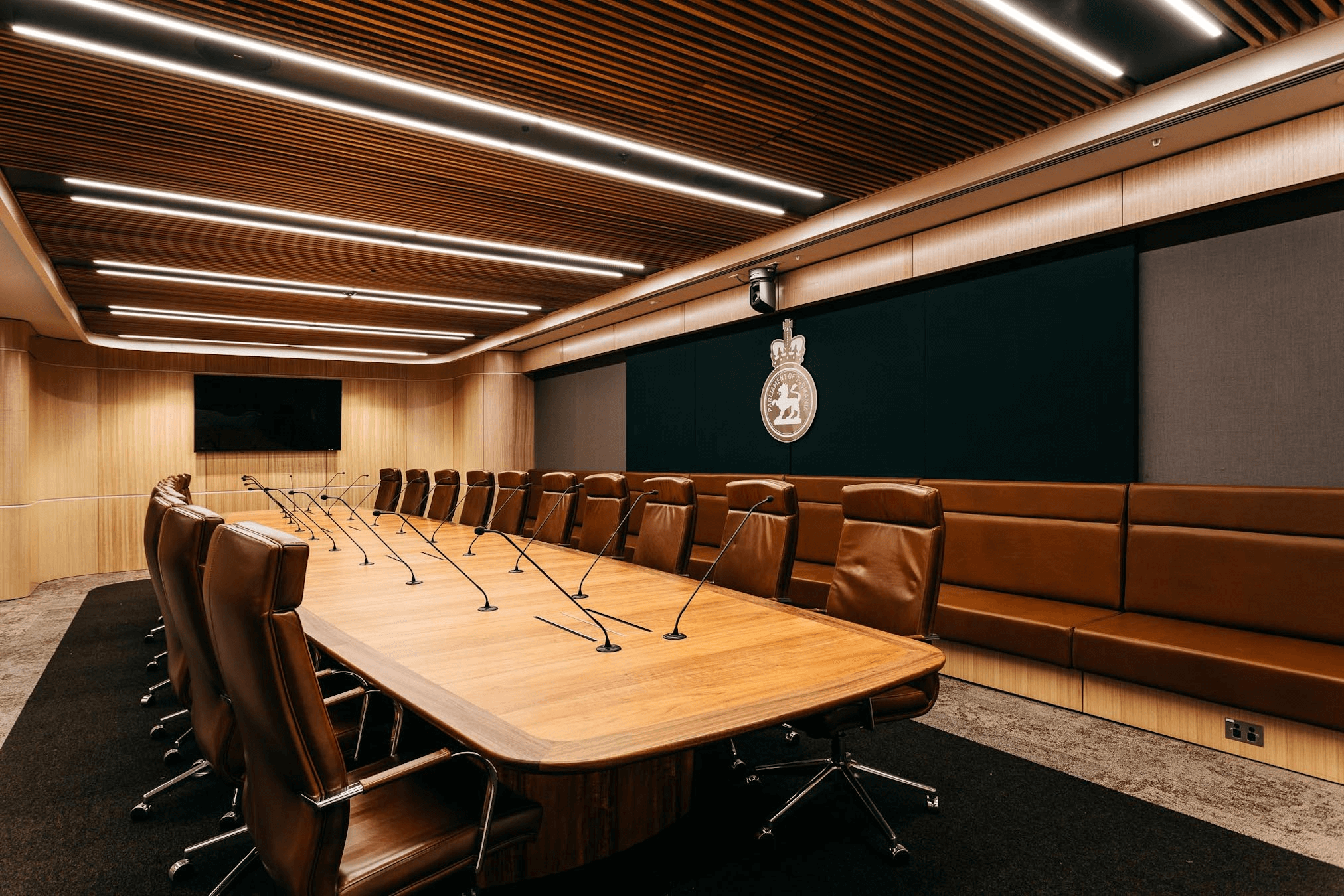 Tasmanian collaboration
To push the limits on their designs for Salamanca House, collaborating with other designers and builders was especially important for Simon and Matt.
"Using a material like Hydrowood that has this incredible backstory was truly a unique process. Working with the other designers to ensure that we were going to make the best use of this lost material and give it a second chance to show off its natural beauty was a big part of the collaborative effort."
Lina says local engagement with Tasmanian designers and timber was a highlight of the design process.
"There is real talent in Tasmania. We wanted to use as many Tasmanian designers as possible and found that they were particularly motivated to create something unique for these interiors.
"It was very collaborative and an opportunity as a designer to connect to the craft, which sometimes you can feel removed from working on a large project "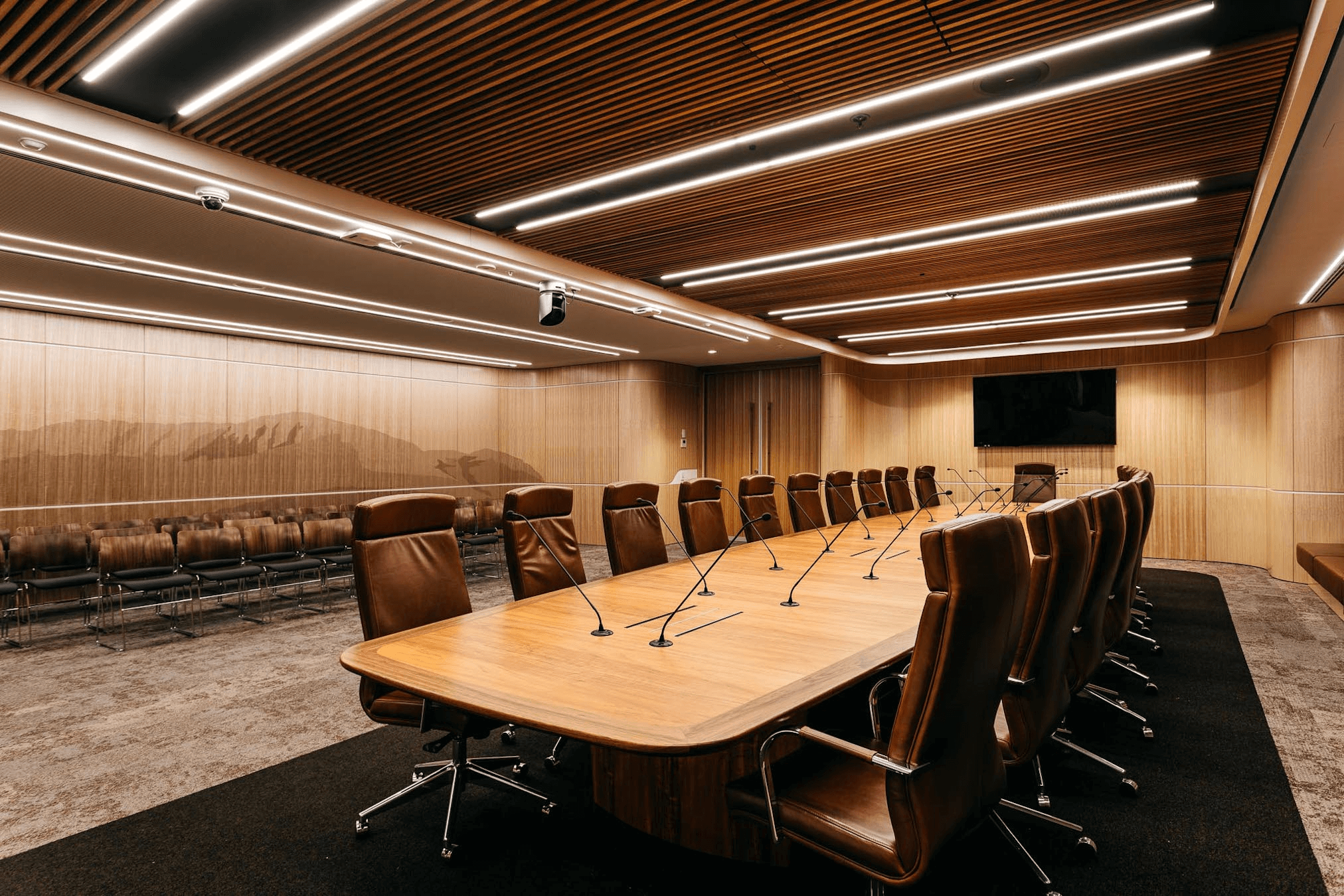 Timber: A beautiful aesthetic
FJMT applies a sensitivity to place making, integrating meaning into their spaces while pushing the parameters of materials and detailing. Lina Sjögren, says that FJMT use timber in various forms in almost every project they undertake.
"Timber is a sustainable and versatile material. It also has character, natural variations, and small imperfections that have a beautiful aesthetic. It's an aesthetic that only a natural material can provide."
"It also brings a sense of warmth and quality to a space. Visually it has a great impact even if you only use it in a small area."