Landscape Restaurant
On entering Landscape Restaurant & Grill in Hobart's historic waterfront precinct, it is immediately evident that the interior has been crafted to create a specific mood. The setting is dark, and rich, and warm. The fit–out was inspired by the island of Tasmania and the famous artworks of landscape painter John Glover. Each element within embraces the history of the place.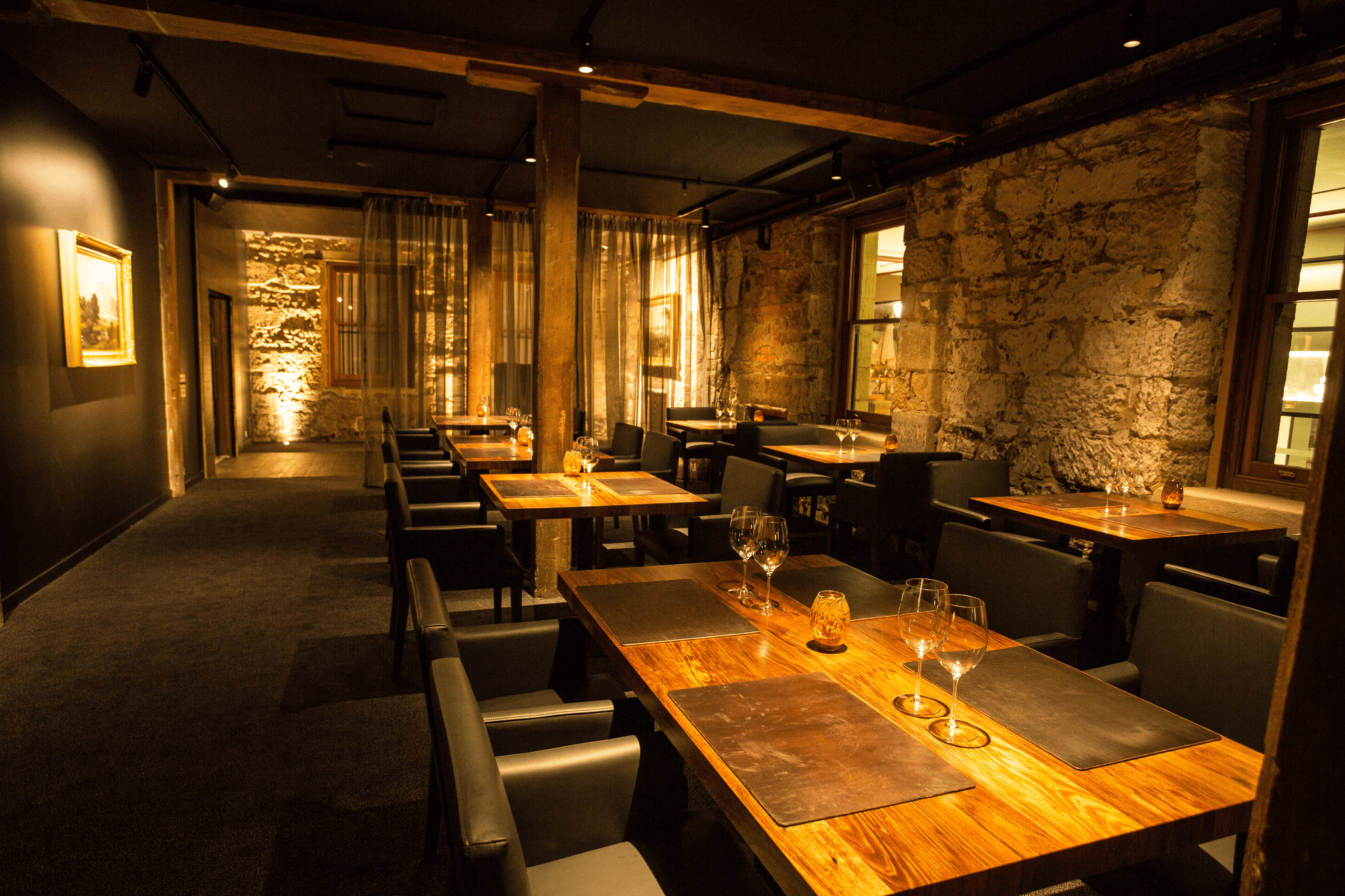 Architects Circa–Morris Nunn were engaged to create a space that celebrates the historic features of the iconic IXL Jam Factory building that Landscape resides within, which features historic wooden beams and convict stonewalls.
Much of the inspiration for Landscape came from Glovers' striking, unforgettable paintings. His paintings captured the life and beauty of the young Tasmanian colony in the 19th century, in particular the Tasmanian landscape. Glover noted the "remarkable peculiarity of the trees" in Tasmania. Featuring timber within Landscape was an ideal choice.
Circa Morris–Nunn selected Hydrowood for the timber furniture. And in a restaurant, the choice of furniture is incredibly important. The furniture is a critical part of the dining experience. It must be comfortable, aesthetically pleasing, and durable so that it can handle years of constant wear. Atmosphere is enhanced or diminished considerably by a perfect or poor choice.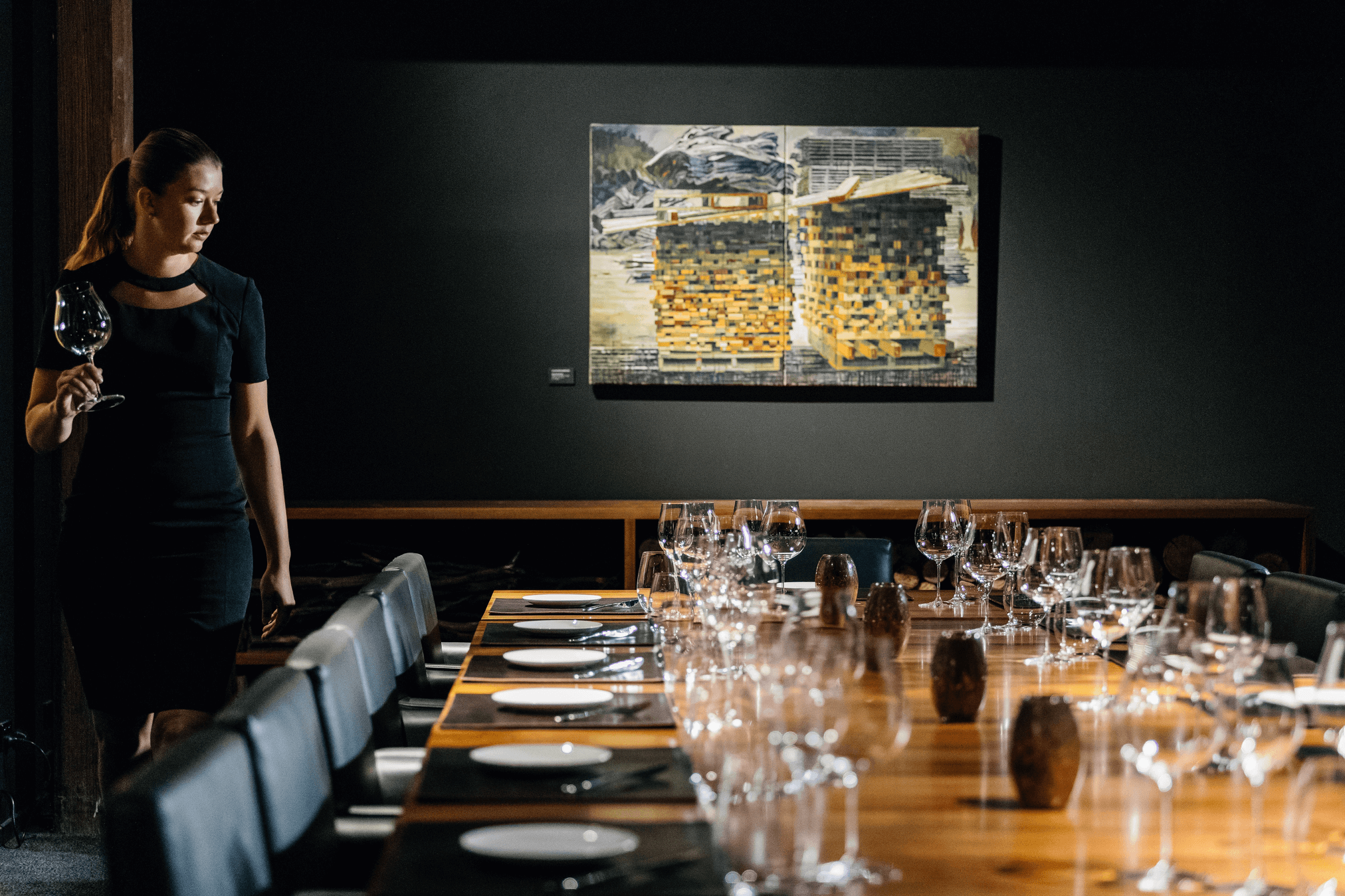 Hydrowood is from Glovers time. In the 19th Century it was here, growing in the wild Tasmanian landscape. And like a Glover painting, Hydrowood tells a story. A story not dissimilar to the type documented of the early settlers. It is a story of growth, strength, grit adversity, and triumph.
Hydrowood is timber reclaimed from the depths of hydro–electric dams. After growing for centuries, the forests were submerged, flooded to create dams for electricity production. For more than thirty years, they stood forgotten, but now they are being reclaimed, and crafted into beautiful pieces of furniture and interiors that will be appreciated for decades to come.
The timber delivers on both provenance and sustainability, but also workability and durability. A perfect choice for crafting restaurant furniture that is beautiful and will last.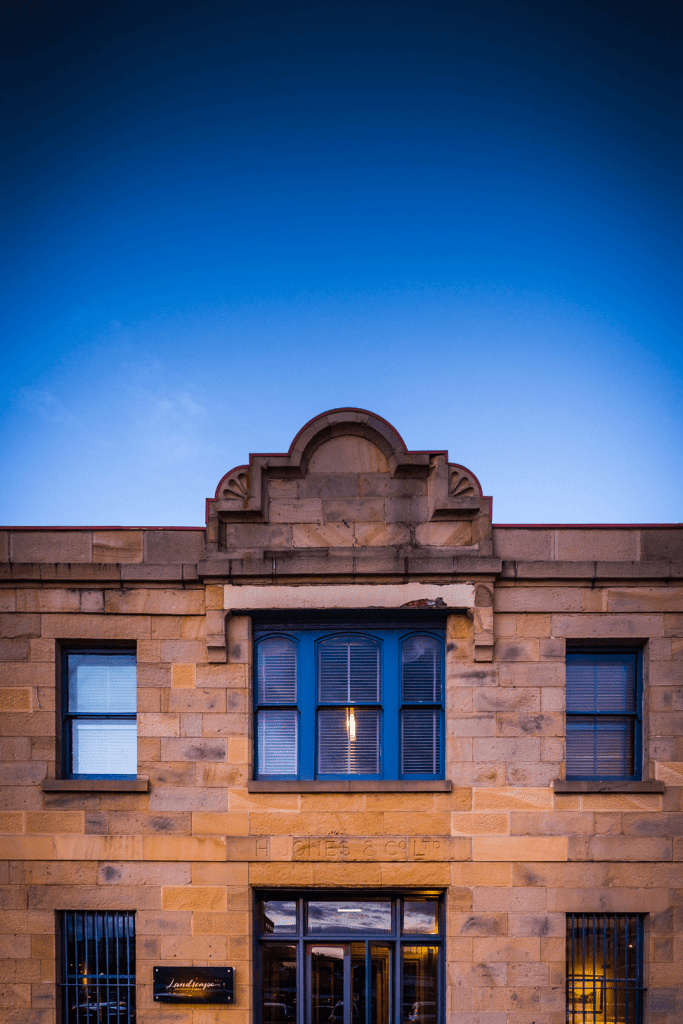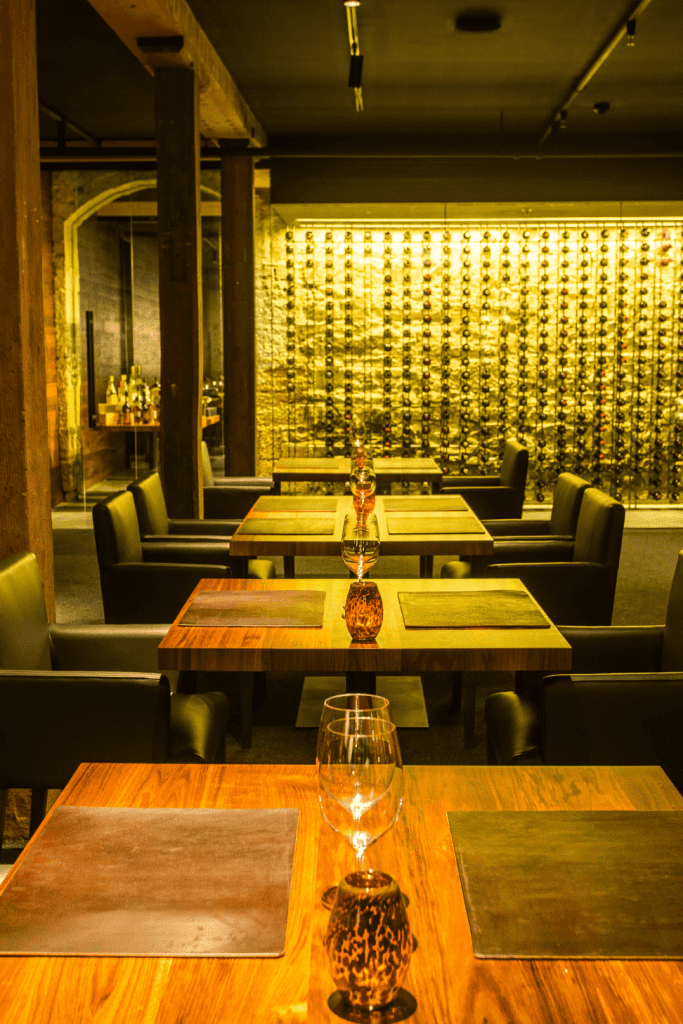 The result within Landscape is sensational. Ganche Chua, Director Architect at Circa Morris–Nunn Architects says "The use of subtle and targeted lighting against a carefully crafted backdrop of dark coloured walls, carpet, sheers and rich textured recycled timber, juxtaposed against the heritage stone and timber structures allow us to create an immersive space that both complements and showcase the exceptional food and wine, as well the significant collection of landscape paintings including a number John Glovers that is unique to this restaurant."
Hydrowood is an Australian first. Harvested and processed using innovative techniques, it is sought after by those that want to deliver on beautiful ethically sourced, provenance driven material for their designs.