Oakdale Timber: Adding value to our timber and our community
Oakdale timber is the national distributor for an innovative laminated timber known as SmartOak. SmartOak is Tasmanian Oak that has been vertically laminated to produce a solid and sustainable product that can be used for flooring, internal panelling and joinery. It has exceptional strength and a low environmental impact.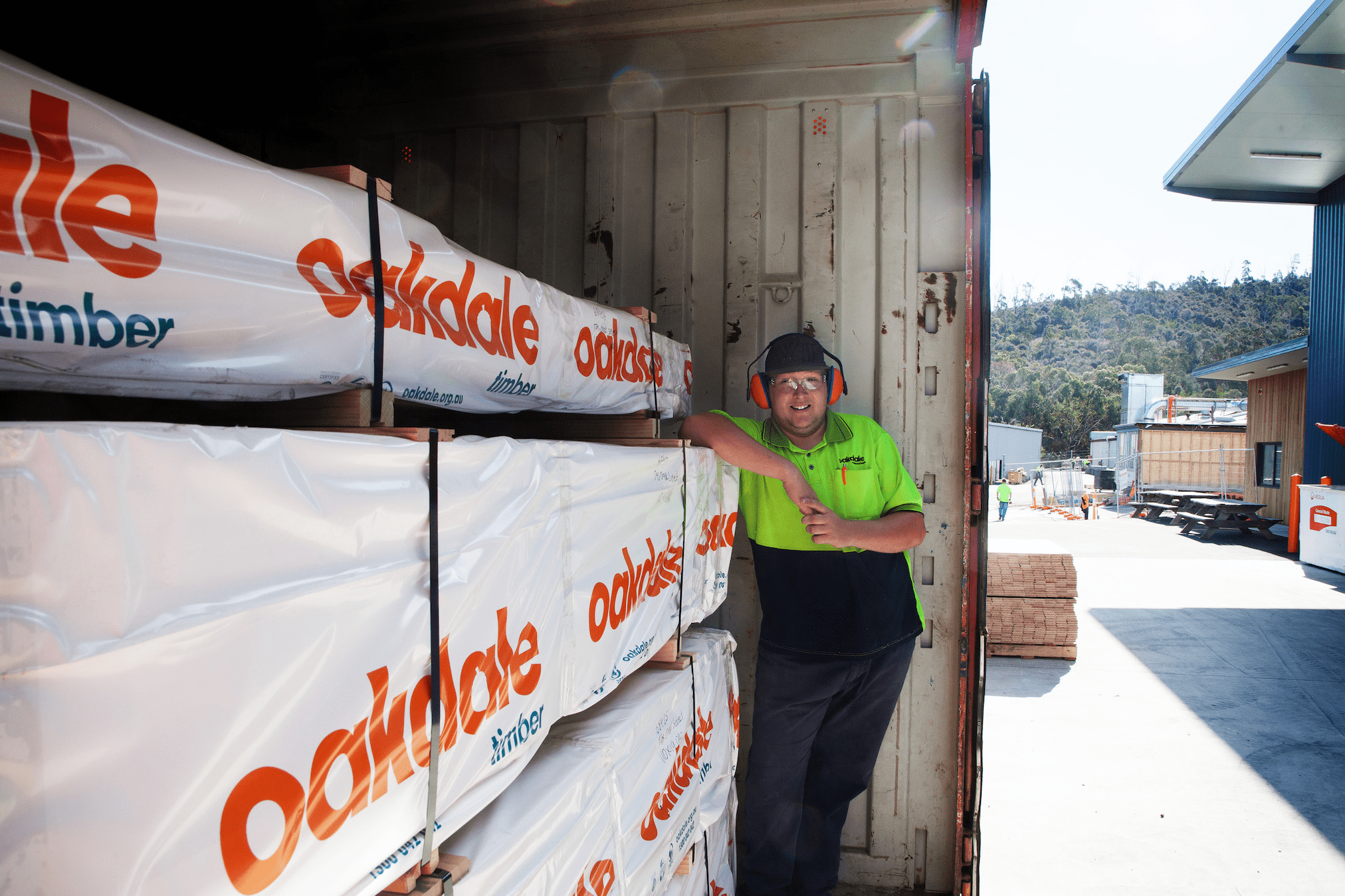 The smartest thing about SmartOak is that it is made from low grade eucalyptus logs, that aren't suitable for sawmilling, that are innovatively processed to create a high value product. The low–grade logs from sustainably managed regrowth forests are peeled to create veneers that are dried and glued together using state of the art technology. The process maximises recovery from the log.
The product is also licensed with Chain of Custody through Fine Timber Tasmania, which means that consumers can trace their floor right back to the sustainably managed forest from where it originated.
"Producing high value products that will have a long–life storing carbon is one of the most important things we can do to help fight climate change," says John Hollis, Sales, Training and Product Development Manager at Oakdale Timber.
"Engineered wood products like SmartOAK utilise wood strands, particles, fibres and flakes or veneers, that might otherwise be used as pulp woodchips, to create a solid product with a longer life," he says.

Adding value to the community
Oakdale Timber is more than a value adder to timber. They add value to the Tasmanian community by providing opportunity,
training and a pathway to independence for workers with a disability.
"People are at the heart of our business. We train and employ more than 30 people with a disability. We provide personalised training and support that builds skills and confidence in the work place," says John.
"The Oakdale acorn within our logo upholds our roots in family, community and the strength we have built, while symbolising our belief in people's potential to grow."
Employees at Oakdale Timber have a sense of shared purpose in the knowledge that they are producing products and services that are needed and valued by the community.
Producing value added products from low grade logs that can continue to store embodied carbon for decades, maybe centuries to come, is an incredible contribution to society and the world.