Sensing Macquarie Harbour
Understanding the levels of dissolved oxygen in Macquarie Harbour is vital to salmon companies in Tasmania. Effects of low dissolved oxygen greatly influence the health and behaviour of the fish. Salmon farmers therefore need to be able to accurately measure the levels of dissolved oxygen in real–time over a large area in order to respond to conditions in individual pens with informed management decisions.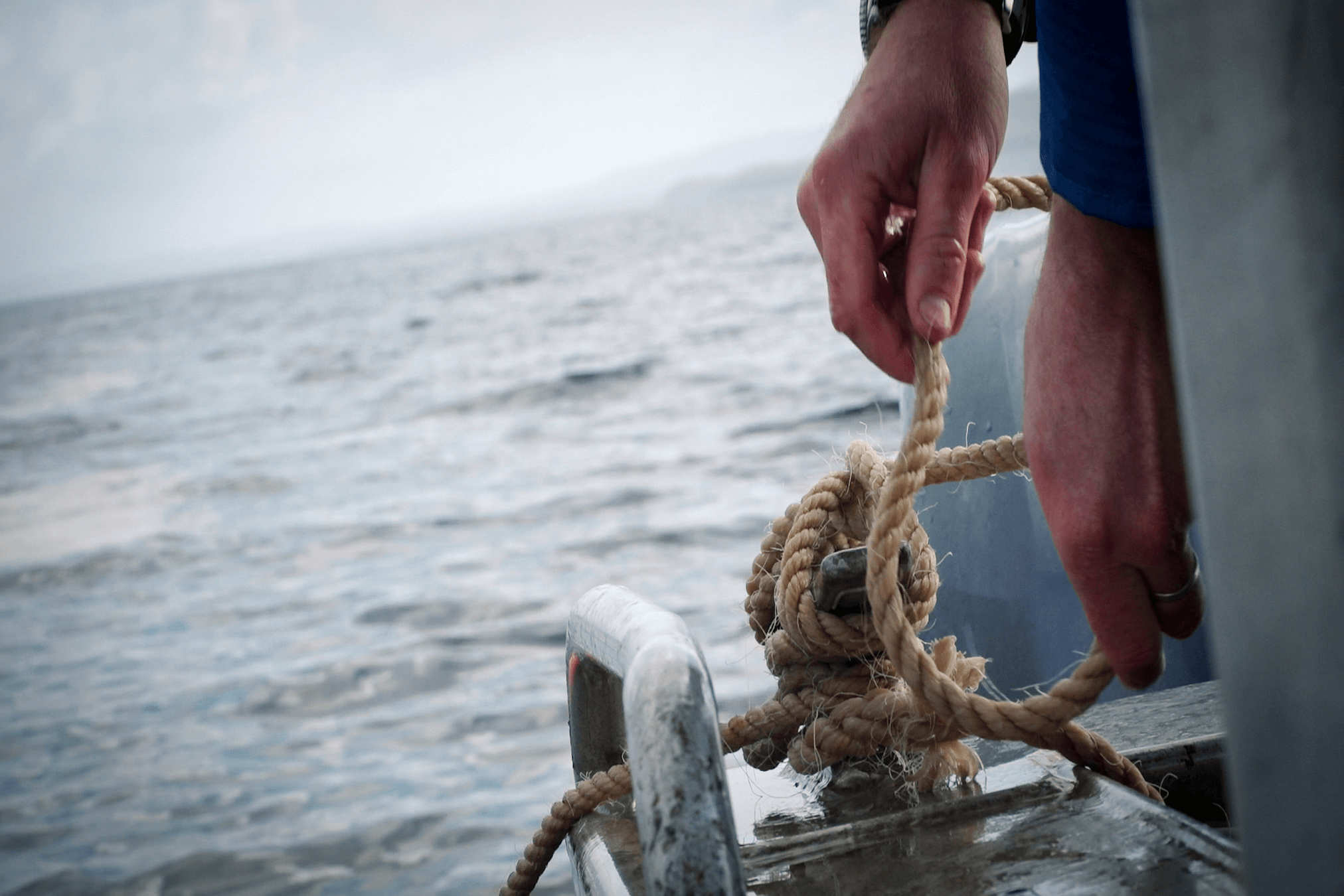 Associate Professor and Principal Research Scientist at IMAS, Jayson Semmens, initiated the project 'Sensing Macquarie Harbour'. The Sense–T project came up with a new and improved way to measure the levels of dissolved oxygen in the harbour, as well as determining how these levels affect the salmon.
Jayson says the previous method for measuring dissolved oxygen levels was through the use of data loggers.
"The main issues with the data loggers were their lack of accuracy and efficiency. Once the data has been downloaded, the period of dissolved oxygen levels has passed."
"We wanted to be able to receive the data in real–time, which we achieved through the use of environmental strings," says Jayson.
The environmental strings are buoys with tags attached below that collect dissolved oxygen and temperature data. There is a receiver/transmitter on the top of the buoy, which takes the data from the tags and sends it to management via satellite.
Jayson says they also attached tags to the salmon to measure the levels of dissolved oxygen and temperature inside the cage, a method which had never been done before.
"We can now see what the salmon are experiencing in their cages in relation to the levels of dissolved oxygen, as well as what the dissolved oxygen levels are in the external environment," says Jayson.
"The data helps us to achieve a better understanding of the dynamics and the causes of change,
including how areas may be able to be rehabilitated.
"We can work out how quickly oxygen drops over certain periods and whether stocking densities need to be changed."
Due to its success and high demand by farmers, Jayson says the Sensing Macquarie Harbour Project has now received Fisheries Research and Development Corporation funding for a second stage.
"We have upgraded the equipment, introduced more complex sensors and are continually looking at what we can do to further the project."
"Industry wants to take the project another step and have it in other environments, including the South East, Storm Bay and other areas, which is a great outcome," says Jayson.