Tasmanian researcher at the leading edge of timber innovation
As the world's surface temperature continues to rise, researchers around the globe have been scrambling to discover solutions to put a halt to climate change. People around Australia are far too familiar with some of the damaging effects climate change has brought on– ravaging fires, endless droughts and extreme flooding are only some of the implications behind this issue that have a direct impact on the lives of Australians and for generations to come. Research is needed more than ever before to come up with alternative and innovative solutions to provide resources needed to support the world's growing population. One researcher from the University of Tasmania is doing his part to come up with novel uses for one of the country's greatest natural resources: wood.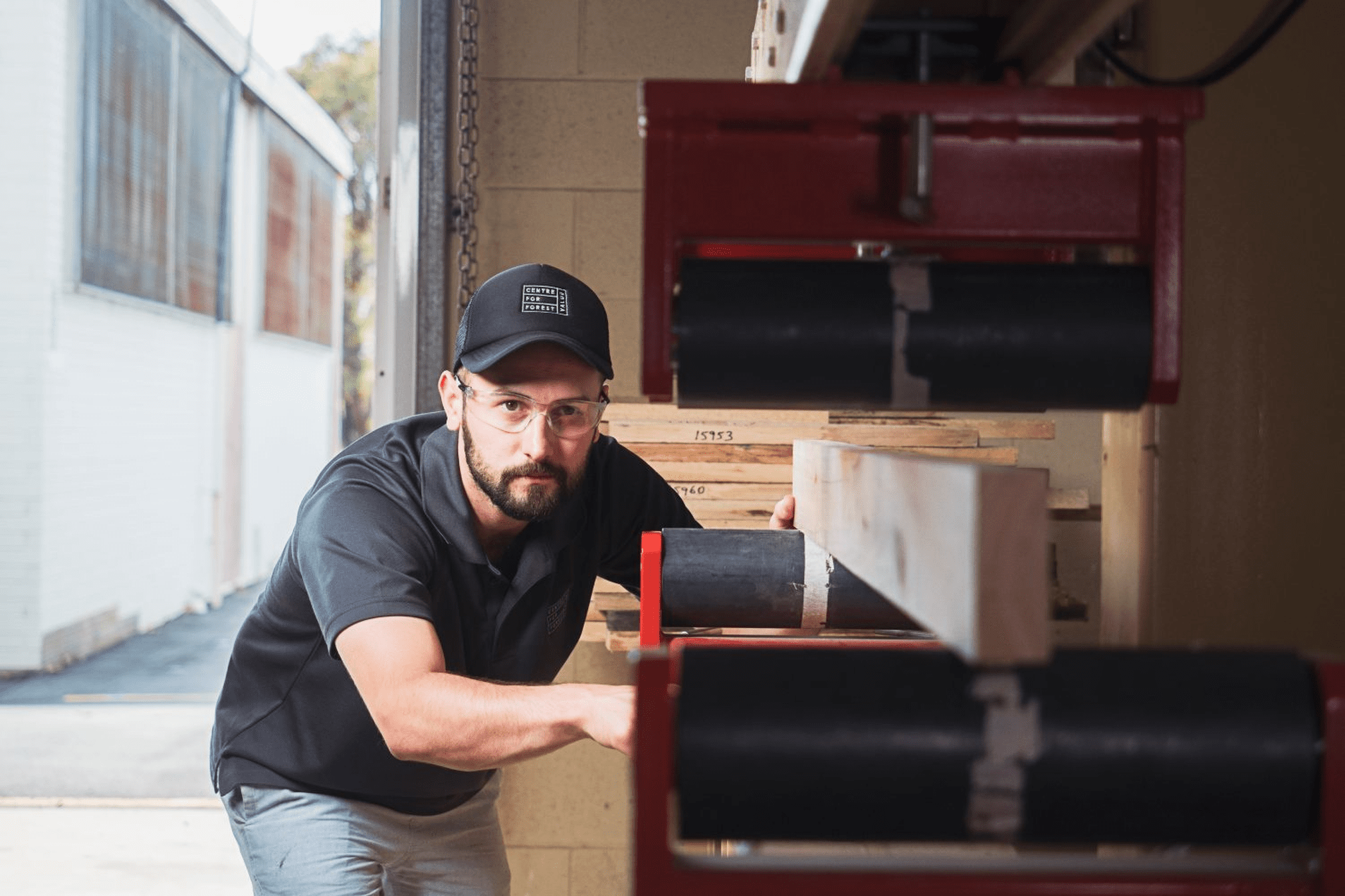 Plantation hardwood timber has long been grown in Tasmania and Australia for pulpwood to produce paper. The trees are planted in uniform rows and managed just as a farmed crop would be. While plantation hardwood serves many purposes, researchers are now looking to see if this resource can be used in innovative architectural applications, where there lies a huge demand nationally and overseas.
Old resource, new use
Nathan Kotlarewski is a Postdoctoral Research Fellow in Timber Design & Product Engineering at the University of Tasmania. Having been appointed as the chief investigator for a grant funded by the National Institute for Forest Products Innovation (NIFPI), Kotlarewski is looking to develop a new generation of Tasmanian hardwood products by developing new appearance products with a technology that alters the solidity of plantation timber through a process called densification. Experimenting with physically squashing, chemical applications and heat modification, Kotlarewski is studying these methods as a means to increase the density of Tasmania's plantation timber. Native Tasmanian species will also be studied to see how their density could be increased even further, potentially creating even more applications for native hardwoods. Carrying out his research at InnoRenew COE in Slovenia, this facility is a world leading research institute equipped to specifically study wood modification.
Increasing the density of Tasmania's plantation hardwoods would have a huge environmental impact and would add significant value to an under utilised resource.
"We can start to use wood where it hasn't been accepted before, potentially tapping into an entirely new industry. Where cement sheeting products have been traditionally used to clad a building, timber could become an option, providing for a much more environmentally friendly choice as it's reusable, recyclable and stores carbon."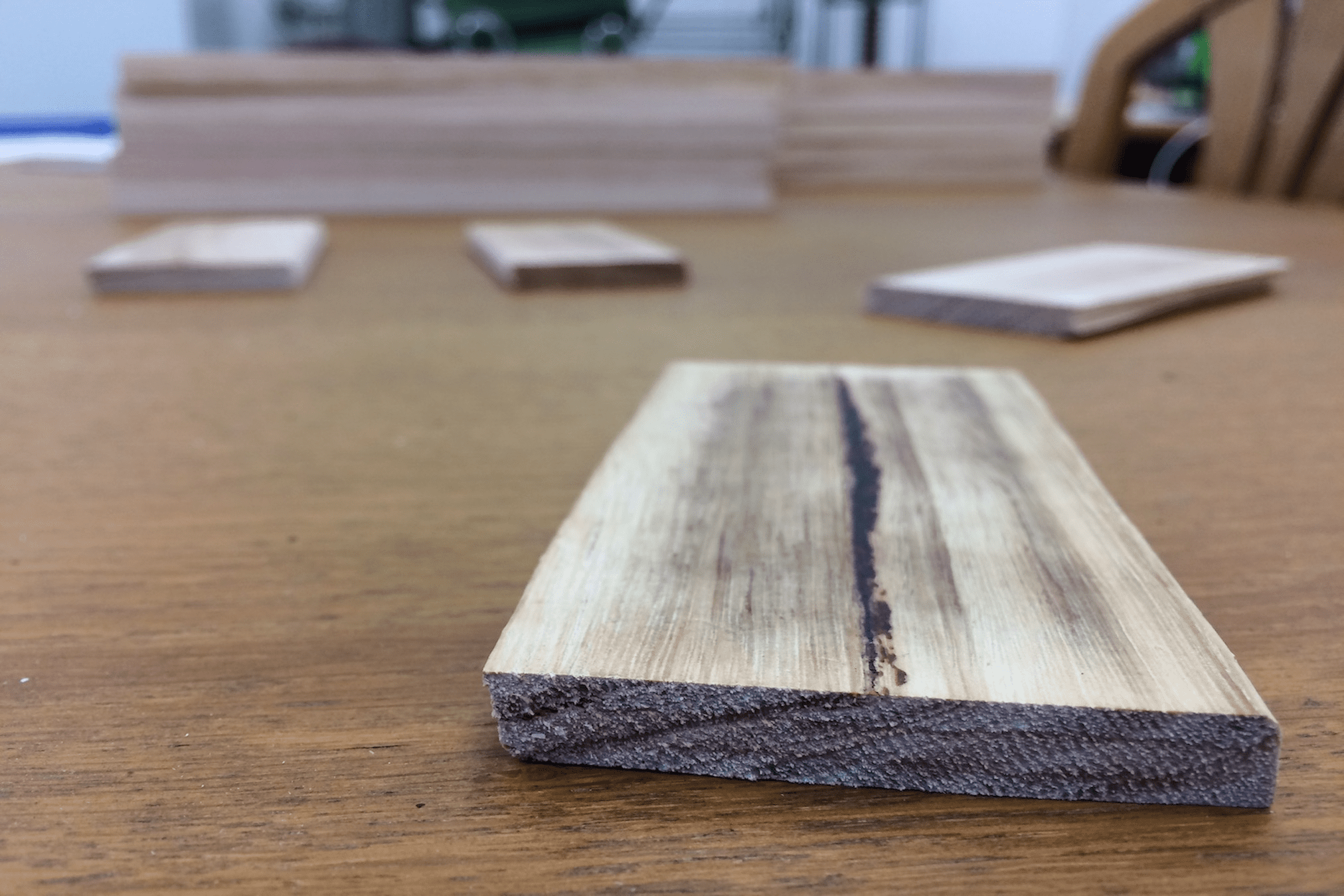 Tasmania at the forefront of innovation
The research Kotlarewski is conducting is the first of its kind in Australia with Tasmanian plantation hardwoods. If the research is successful, there will be alternative high–value uses for Tasmanian plantation hardwoods that could demonstrate innovation in the Tasmanian timber industry for developing new markets through wood modifications driven by design.
"The ultimate goal is to extend current resources, break into new markets and create a more sustainable wood product. If we get it right with Tasmania's plantation timber, there's no reason it couldn't be applied on the mainland and overseas."
"We don't know what the results will be, but if our suspicions are telling us that Tasmanian timbers can be altered through this innovative process and we're correct, it could be an economic and environmental game changer putting Tasmanian plantation timbers in a new category for architectural products."